Rise the Setting Star
'Tis the Picture of the Day!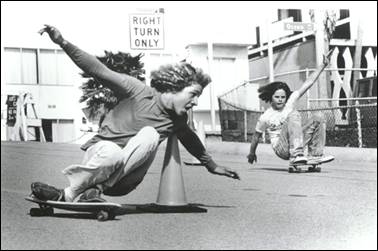 this was an awesome movie. "Dogtown and the Z-Boys"
really quite superb. you should see it even if you don't
really like skateboarding (like me)
.... And the Angel(s) of the Week/Month!
Okay.... this week we have four angels, believe it or not
People are just so nice.... i love you all!
Rika - she made me this goregous button for RTSS (Rise the Setting Star) because I am too uncoordinated to do it myself. i suppose i could.... but it would be really crappy. so thank you, Rika!
My mom - Mumsie dearest is changing plane reservations, missing work, and all that stuff just so we can go see Rooney on August 10th in Concord, California. WOOO HOOO! tickets arrived the other day!
Belle - She is so wonderful! she told me she had an extra copy of Mastendonia and some stickers that she would send me, if i could come up with an envelope for her to send them in. And now I am equipped with official Rooney stuff!
Ny (Anya) - she gave me that lovely, fantastic article on Jason, aka Selma Blair's boyfriend. i am so happy that they are going out becuase i love them both because they're so cool... haha i'm weird.
George Harrison 1943 - 2001
12th July 2002
All these updates are going to come at once because the computer was screwed up but i think we've fixed it. I took off my Hayden Christensen section, Sum 41 section (i still like them!), my picutre of the day archive, my updates archive, poems and quotage, my Frye section (which wasn't really anything), and my Europe section (i've just returned from another trip, which is an excuse as to why i've been out of it for 2 weeks). Basically, i've decimated my site down to it's bare bones just to get it to publish.
Yesterday, i made a fan site for the local band The Pharmacy, which so far sucks and has no content. but i plan to be updating it soon becuase I'm going to go see them tomorrow and take lots of pictures and all that gorgeous stuff. You can see their official site
here
and my site
here
.
14th June 2002
Woo Hoo! Now you can easily link me, thanks to Rika! She's been so kind as to make me this stunningly GORGEOUS button for my site because I am not talented enough to make one myself. So here it is:

oooh isn't it gorgeous? I'm quite fond of it myself. And if you too want to get on the Angel of the Week thing, you can make me one too! Woo hoo wouldn't that be fun?
i've taken the George pictures section off because it was taking up too much bandwidth and i don't think anybody was visiting it...
I've now got an Angel of the Week thing up above, which im sure you all noticed. Also new is the button on my
Contact/Link Me
page... which changed from just "contact" to "contact/link me.' it's all quite simple, really.
I've also taken off my bass tabs section because i was using too much bandwidth and nobody seemed to be using them, as they were all Beatles tabs. as soon as i can get some Rooney ones, i'll put the tabs section back up.
... and my fan fiction section is gone too.... i'm trying to make this more of a Rooney website because of the bandwidth restrictions....
I also had to take my No Doubt section off because my site was exceeding bandwidth and couldn't be updated....... because it's this weird thing where my brother's site is on the same site, but they're not linked to eachother..... aguh it's too complicated to explain
5th June 2002
New The Strokes section. still rather small but i'm workin' on it. man i have a lot of work to do on this site in general.......... bleh.

Thank you, Rika!