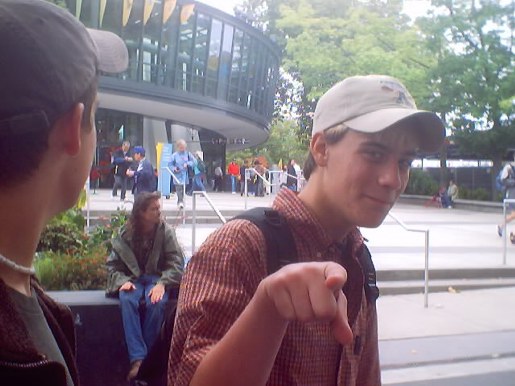 Waiting in line...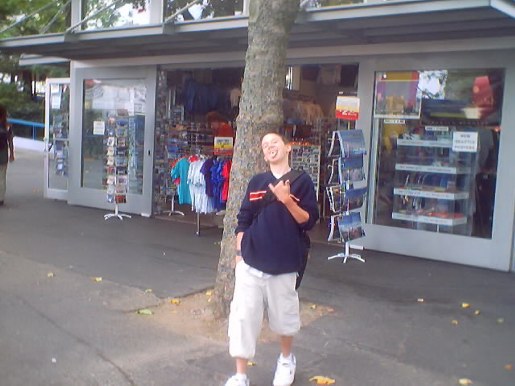 This is Sam.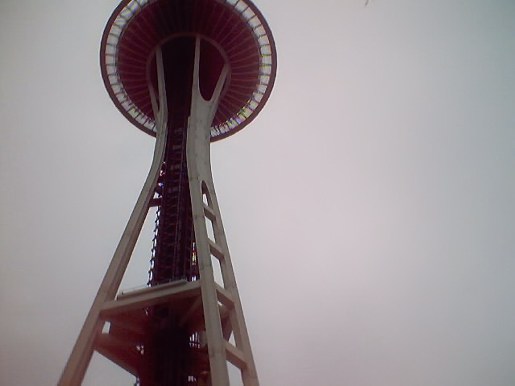 The Space Needle.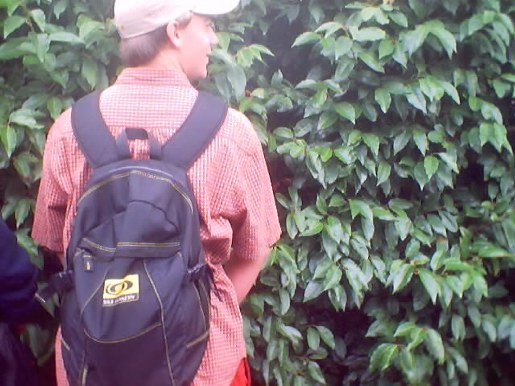 Taking a leak on some bushes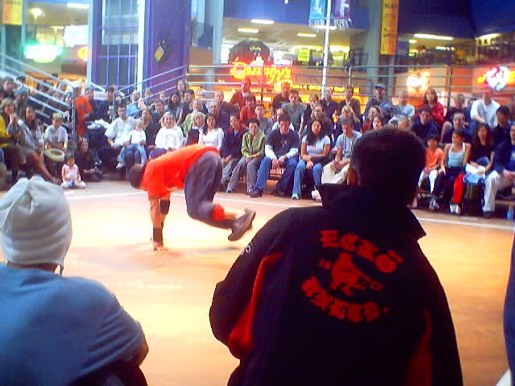 Break dancing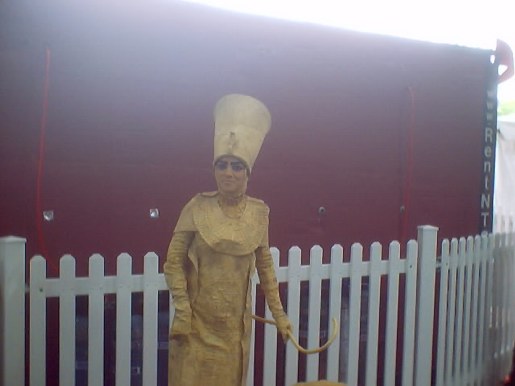 Weird Egyptian lady
Matt.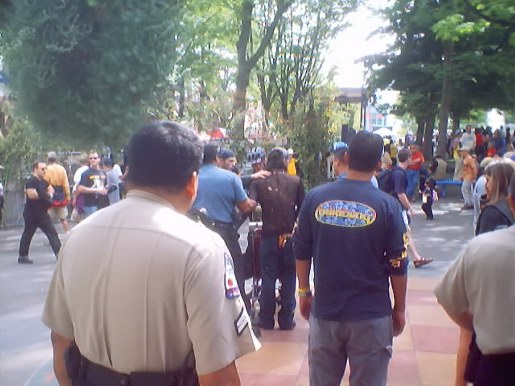 You can't see very well but this is of some people getting arrested. Look past the fat guy in the khaki shirt and you'll see the police officer in the baby blue. To his direct right is a guy in a tattered shirt. He and some other guy got arrested.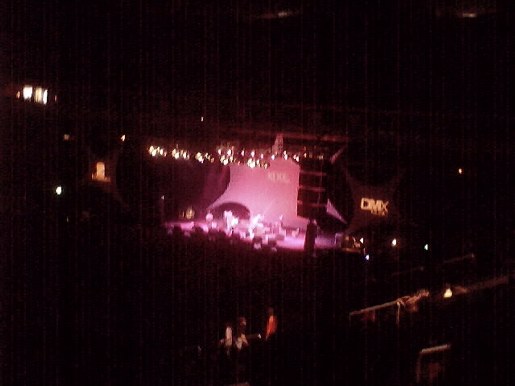 In the Key Arena. This is Built To Spill.