Here are pictures and brief descriptions of a small potion of the Sponge Bob products out there.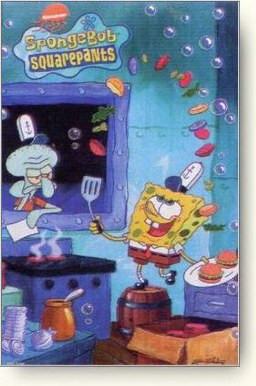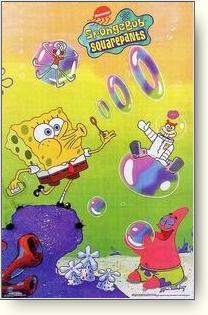 Two Sponge Bob posters. The image on the left is also available on school folders.

This is just a tag you get on clothing.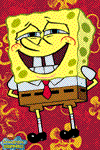 Air freshener.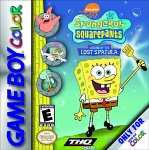 The Golden Spatula. Available for Game Boy Color.
Sorry so sparce.
I'll add more later.